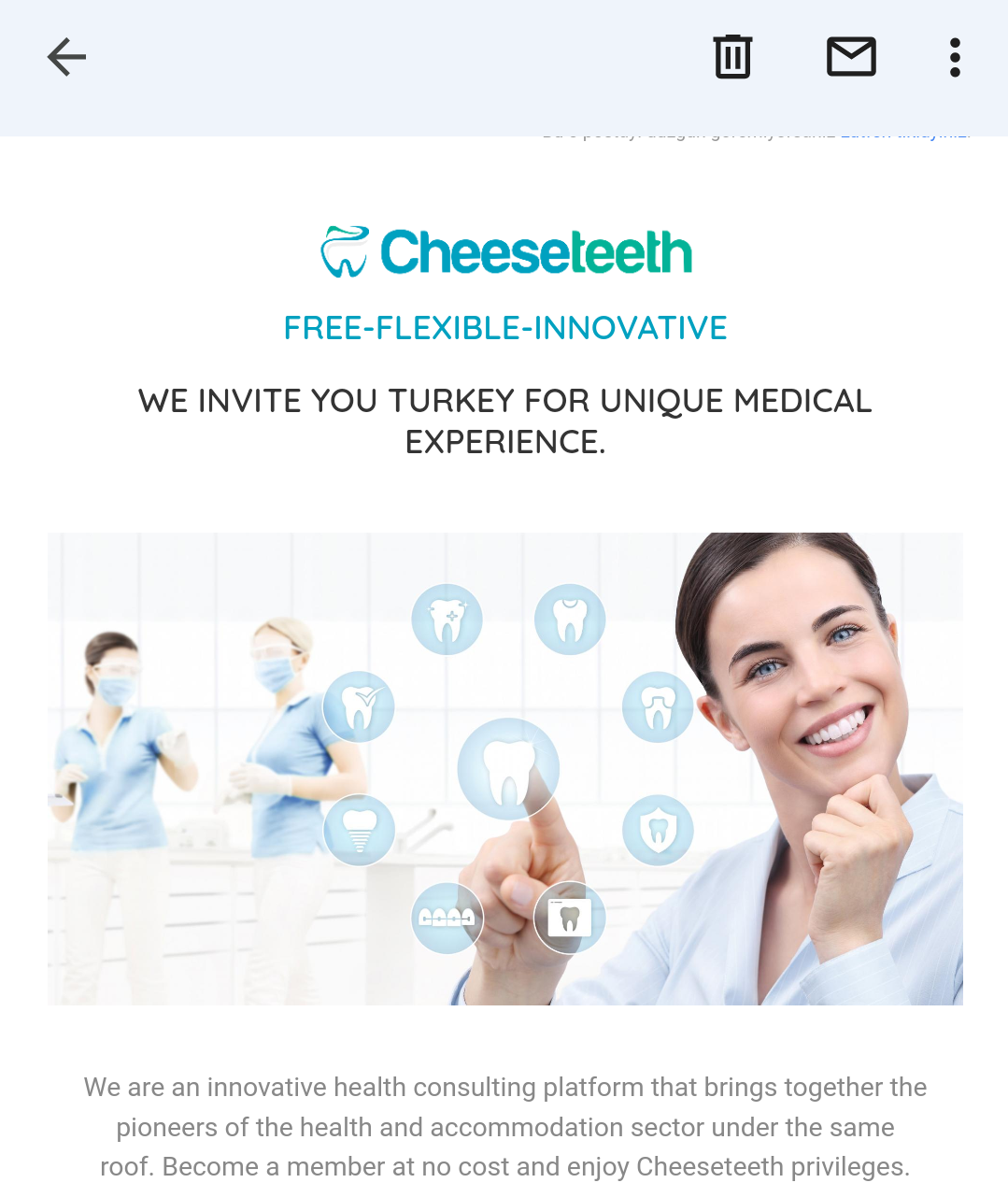 Smile – you're on branding mishap of the day!
Posted on
24 November 2021
This email (shown above), recently received from a dental and aesthetic services company, is a great reminder of why it's a good idea to have some professional help when it comes to branding for your business.
Did someone think that because they heard a photographer chanting "Say cheese" we must all aspire to have teeth resembling coagulated milk products in order to attain the ultimate smile?
Yes, this is clearly from overseas, but it highlights perfectly why it's essential to know your market.  A good marketing partner will work as we do at Mondo, helping clients understand how demographic attributes such as location, age, and even industry type can inform the creation of effective branding and messaging.
Carefully considering the appropriateness and implications of how you portray your brand is every bit as important when marketing in your own country as well as overseas. Just as we can't imagine anyone being that keen to undergo dental procedures to achieve "cheeseteeth", neither would we expect rapper Lil Baby to be the best fit for a care home marketing campaign or that Peppa Pig would be a huge draw for an important statesman. Oh, wait…
If you'd like to talk to us about branding or marketing messages, get in touch.  We're confident our help could put a big cheesy grin on your face!
To see examples of our branding work, take a look at our portfolio.